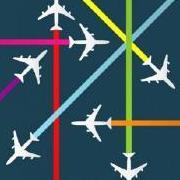 ---
Similar Content

By Chris Pawley

Hello
 
We are already within the next 28 day sprint to add as many new features, updates and bug fixes to the UK Sector File. I'm using the standard workflow of the previous few releases:
Timeline (AIRAC +28 means the AIRAC change is 28 days from this moment in our timeline)
AIRAC +28 I will take care of downloading the AIRAC change documents to our local google drive folder (for correct linking in issues) (It is done, located here)
AIRAC +28 -> AIRAC +22 - we take some time to scan through changes proposed from AIP - make issues in Github tagged to 1808 Milestone and ensure that nothing gets missed and linked to the documents from the first step.
[Behind the scenes, I will identify all the other tasks generated by this AIRAC change (non-sector file related) and create a working list of these for me and other members to work on.]
AIRAC +22 -> AIRAC +10 - The Sector File team (you!) complete outstanding issues
AIRAC +8 -> AIRAC +6 - I'll build a DEV version of sector file generated and shared for testing of big or complex changes (and provide the link here)
[Behind the scenes, the controller pack is also updated in this time]
Approx AIRAC +4 Development Freeze - after this time I like to start packaging things for download.

Approx AIRAC +2 Release versions of SCT/ESE etc. build and double checked
 
Approx AIRAC +1 Forum Posts Updated, Download links Updated, Euroscope's Automated Download Tool Updated
 
As we go through these stages, I'll update this post to show what we're all working on right now.

As ever, if you want to contribute, please do! Find our repo at www.github.com/vatsim-uk/uk-sector-file and our slack channel #ops_uk_sectorfile
If you have questions, find me on Slack or in the Helpdesk.
 
Chris.


By Sonny Nixon

Good Afternoon people,
I am currently in the process of helping a new out that I was previously part of that just restarted again. We are wanting to have an ATC side and I was thinking I could use EuroScope but I am unsure on how to start one and what it is called. I remember when I was part of FlyUK I had to start a proxy server and select start a sweatbox session and then instructor had control to put aircraft on the ground and move them around etc. This is what I am wanting to be able to do for my new VA I am helping. If anyone knows anything about this please do let me know by replying to this thread or contact me on discord Sonny#1507.
P.S The virtual airline is hopefully going to be Thomas Cook Virtual and we will be recruiting pilots very soon, so keep your eyes peeled :)
Many Thanks,
Sonny


By Andrew Gransden

Are there plans to add Aberdeen International Airport (EGPD) to the Euroscope UK Controller Pack? If one is in development I am happy to offer my services for testing as this is my local airport.