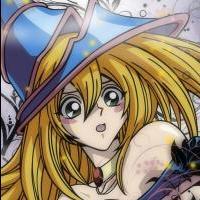 This topic is now closed to further replies.
---
Similar Content

By Stephen Fullam

Hello, I have completed all my theory training on Moodle but I can not sit the exam. I believe this is because I have not attended the OBS_PT1 group session. Do I have to attend this session before I can start my mentoring/training? Thank you


By Sonny Nixon

Good Afternoon people,
I am currently in the process of helping a new out that I was previously part of that just restarted again. We are wanting to have an ATC side and I was thinking I could use EuroScope but I am unsure on how to start one and what it is called. I remember when I was part of FlyUK I had to start a proxy server and select start a sweatbox session and then instructor had control to put aircraft on the ground and move them around etc. This is what I am wanting to be able to do for my new VA I am helping. If anyone knows anything about this please do let me know by replying to this thread or contact me on discord Sonny#1507.
P.S The virtual airline is hopefully going to be Thomas Cook Virtual and we will be recruiting pilots very soon, so keep your eyes peeled :)
Many Thanks,
Sonny


By Rhys Warner-Smith

Disregard. The issue has managed to fix itself - long may it remain so! 

Hello there, 

I have updated ES to 3.2 today and after a few small issues here and there it all seems to be back in working order aside from the METAR. I cannot for the life of me get ES to gather the weather data for my desired location. I will type in the airport ICAO code in the designated box and click the 'Get METAR' button and nothing happens - the same result if I click on the 'Test URL' button too. I'm a little lost for how to proceed, any help would be greatly appreciated. 

I'll attach a screenshot of my ES voice ATIS setup, in case that is of any help to you. 

Thanks very much,

Rhys 






By Neville Munro

Hi,
Due to the demise of GA at BIGGIN, the CIX VFR CLUB is relocating the BIGGIN base to EGCJ on monday 23rd April.
We expect at least 20 movements out of Biggin from 1800Z, or during the day.
The following cover would be appreciated.
EGKB_App; THAMES_Dir; Bradford or Doncaster approach.
You may expect a variety of VFR traffic, ranging from achartered DC3 (moving dismantelled clubhoue), Display formations, Tiltrotor, Twotters through to any mark of cessna.
Should be a challenge, interesting and fun.
 
Regards,
Neville,
Air Traffic Services,  CIX VFR CLUB


By Gregg Donohoe

Use this post to give details on upcoming mentoring sessions. If you're not doing anything else, why not fly in or out to help your fellow division members!
This should be completed by mentors only.
Please keep to the following format and avoid using the topic for discussion.
Date: Time: Position: Specific Requests: Additional Info: Once the session has been completed, it will be removed from the topic.