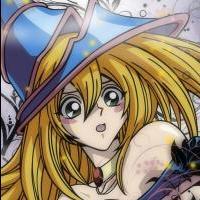 This topic is now closed to further replies.
---
Similar Content

By Jamie Paine

Evening all,
There will be an exam on Luton Tower (EGGW_TWR) starting around 1800z. We need a good mix of IFR arrivals and departures as well as a small amount of VFR traffic to help the candidate.
Please see these notes for Pilots if you are planning to fly in and as usual no funny business without permission of EGGW_X_TWR.
Good luck to the candidate!


By Simon Irvine

There will be an exam on Manchester Radar on Friday starting at 1930 local.
We need as many inbounds as possible to make the exam a success.
Manchester Tower is already booked, but a London North or PC West would be really helpful.
Hope to see you there!


By Oliver Gates

There will be a practical examination on Liverpool Tower (EGGP_TWR) on Sunday 7th June starting at 1800z (1900 local). Several IFR departures and arrivals, alongside a small amount of VFR traffic, will be necessary in order to ensure that the exam is successful. The provision of adjacent ATC would also be beneficial.
Pilots should refer to the Guidance for Pilots information before flying. If in doubt, please send a message to EGGP_X_TWR.
Please join me in wishing the candidate good luck.