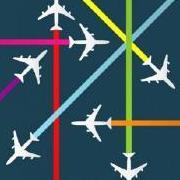 ---
Similar Content

By Adam Brackley

As a newly trained S1
I seem to have some confusion when it comes to clearing aircraft with step climbs in there flight plans.
For example I had an aircraft on a southbound routing to Spain they filled for cruise altitude of FL240, however had a stepclimb to FL250 within there flightplan.
Could I clear this Aircraft on FL240 or will I be shouted down for it?
Is there anything i need to change in his flight plan such as set a temp FL within ES as I would be initially clearing a south bound aircraft on an even flight level.
 
Thanks for your help


By Paul McHutchison

Hello!
It's been a very long time since I've been active on the controlling side (I'm pretty sure I was still a kid when I was most active, and I'm 26 now!) and I've been thinking recently that I'd like to get back into the swing of things. I had validations for Jersey Control and Heathrow Tower back in 2010, and though I'm sure the Heathrow one is useless these days, the Channel Islands are fairly straightforward and probably a good way for me to get back into it. I've just got a couple of questions which I searched for but had no luck:
1) Am I allowed to just jump straight back in on Jersey or do I have to be revalidated?
2) Is there an idiot's guide to setting up EuroScope from scratch anywhere? I resisted switching to it back in the day, and somebody set up my Heathrow profile for me so I'm really not sure of what I'm doing.
3) (this is where I really show how hopelessly out of the loop I am) While I figure out how to get myself up and running on ES, am I allowed to use VRC as a stop gap? I would worry that its lack of tag features would maybe cause issues for coordination with LON_CTR.
 
Thanks in advance for your help! I'm looking forward to getting some ATC time in, I've been flying again for the last 18 months or so and it's great to see such a high standard of ATC in the UK.


By Dan Bishop-Adams

Hi All,
Following today's release of UK2000 Bristol 2019 HD, I thought I'd provide an update on the latest parking stand limitations - as this scenery includes some apron extensions and stand changes that won't be covered in the existing vMATS or indeed the sector file to an extent. This will also be useful for pilots choosing their stand when setting up for departure (or indeed arriving without ATC). 
The aircraft type shown is the maximum type that can use that stand:
Stands 1-3 - A321
Stand 3R & 4 - B752
Stands 5 & 6 - B738/A320
Stands 7-9 - A320
Stands 10-15 - A319
Stands 19 & 20 - B738 
Stand 21 - B733/F100/E190
Stand 22 - B738/A320
Stands 23-25 - A321*
Stand 26 - B789/A333
Stand 26S - B738/A320 (Cannot be used at same time as 26)
Stands 28 & 30 - A321
Stand 29 - B752
Stand 31R - E145
Stand 31 - A321
Stand 32R - E145/AT72
Stand 32 - B752
Stand 32L - E195
Stand 33 - B752
Stand 33L - E195
Stand 34 - A321
Stand 35 - B738/A320
Stand 36 - E145
Stands 37-39 - A321
(Bear in mind the multi-use of these stands, and which ones may block others)
Overflow Stands (These are not to be used routinely, though some of them [Such as E2/W3/W5] could be used for additional heavy parking if 26 is occupied, but at the expense of blocking other stands):
Stands E1-E3 - A321**
Stands W1 & W2 - E145
Stands W3-W7 - A321**
*I have some conflicting information about stands 23-25, they used to be max B752 but the latest information I have states A321. I will check and update ASAP, as the documentation I am using has been misprinted before!
**Stands E1/E2 & W4/W6 are used even more infrequently - in the real world, these are for departure only in very busy times and a/c are towed onto these stands. 
Hope this is useful!
Regards,
 


By Chris Pawley

Traffic Flow
Traffic entering in the South West of the FIR will route towards Heathrow and Munich via the South coast and to Copenhagen and Warsaw via CPT and onwards.
AC West is expected to see a large amount of inbound and overflying non-event traffic - for this reason - no inbound event traffic is routing via the BEDEK/KENET area.
 
Traffic inbound at LIFFY and DEXEN will route to BNN for Heathrow, as well as to Amsterdam and Warsaw via LAMSO and into Scottish for Copenhagen. Some Copenhagen (via BPK) traffic will cross the Warsaw stream to LAMSO in the North Sea sector.
Finally, traffic inbound to Heathrow will arrive via BEL & KELLY. This can be descended beneath the other streams.
Daventry has mostly the responsibility to sequence for Heathrow arrivals. Clacton is staffed mostly for AMS <-> LHR city shuttlers
 
Event Sectors
Currently we plan to use the event split of AC West into North and South and AC North into Lakes and North Sea
 
Neighbours
Shannon is operating using this configuration: https://docs.google.com/drawings/d/1fQU_ksQkb-jAlJ6fOQlp7JxAYI0uajPSc1v9Ii8mITI/edit?
Amsterdam plans to use an East/West split (no Maastricht Delta online)
Brussels may be covered by Eurocenter vACC


By Martin Killner

Good Afternoon 
Firstly, apologies if this topic is covered in other areas of the forum....I have carried out a search without a great deal of success. Secondly, this question has arisen after my inaugural full flight on VATSIM, from EGKK to EDDH on XP 11 with the FF A320, which was hugely enjoyable and fretful all at once.
The majority of learning has been gained from "apron listening" to the various procedures. The one item I faced without any prior experience was the descent procedure. 
As you know, the MCDU will give me a TOD point. I am happy that a radar or director controller will probably not be aware of this point and I will need to request it. This first flight resulted in a late descent pattern resulting in vectors to shed altitude, which I achieved readily enough. I was helped enormously by a very patient and understanding director and tower controller at EDDH...(Flight taken on 24/10/19 at about 1700Z. Thank you, by the way). 
The question is: How far in advance of TOD should I carry out initial call up, (I am using the VATSIM P1 phraseology guide), to radar to assist in my calculated descent path, and is it acceptable to inform a controller if I anticipate a too steep a path due to control lags, (or most likely my incompetence)?
p.s. Happy with the concept of track miles btw....