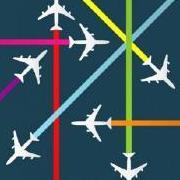 ---
Similar Content

By Chris Pawley

Effective 16 July 2020
 
In the absence of Cardiff Radar, the agreements between AC West and Bristol Approach are amended. This allows Bristol (with theoretically more ability to focus on the local situation) the ability to manage conflicts and alleviate workload from AC West.
 
Arrivals
Traffic from the East in unaffected, the existing agreement is retained.
Other traffic should be on it's STAR routing ultimately going to the BRI, clean of traffic unknown to Bristol and transferred as soon as practical. On transfer it is RFD and RFT.
Traffic on a BRI1A and BRI1B is transferred to Bristol APC descending to FL110 Traffic on a BRI2D arrival is transferred to Bristol APC descending to FL100 AC West will ensure separation from inbounds at their release level but Bristol must ensure separation against Bristol departures after descending or turning inbound traffic.
 
The next release of the EGTT vMATS Part 2 will contain these procedures, the Bristol vMATS contains these procedures already.


By Chris Pawley

Effective 16 July 2020
 
When traffic is transferred between two area controllers within London AC, London TC or Manchester PC, the following conditions apply with respect to turns prior to the sector boundary of the receiving sector:
 
As previously published:
Traffic on a heading or on own navigation which are transferred in compliance with a standing agreement between two sectors or individual coordination are permitted to be turned up to 20 degrees left/right of track, unless the (standing) coordination indicates otherwise. This is subject to known traffic. This condition applies until the aircraft is within the receiving sector.
New:
For traffic transferred on a heading and not operating  under the terms of a standing agreement or other piece of coordination, this traffic must not be instructed to change heading until entering the receiving sector. In cases where this is required before the sector boundary, the receiving sector must coordinate with the transferring sector.
 
This is reflected in the upcoming EGTT vMATS Part 2 which will be published shortly.


By Chris Pawley

Effective 16 July 2020
 
Traffic inbound to Liverpool via KEGUN or TIPOD is transferred at MSL (minimum FL60) for both runway 09 and 27.
 
Depending on the STAR, traffic is released according to the table below:

 
The upcoming release of the EGTT vMATS Part 2 has these procedures documented; the Liverpool vMATS Part 2 will be updated in the following AIRAC cycle.


By Chris Pawley

Effective 16 July 2020
 
As the UK has now completed almost total transition to RNAV airways in the enroute context, there are opportunities to reduce our allowed separation standards. In the real-world, significant attention needs to be paid to the RNAV standard dictated by the airspace and the aircraft which are flying within it. However, for VATSIM purposes we assume anyone filing via RNAV airways is capable of the RNAV-1 standards. In case you have reason to believe a pilot is not capable of this standard, you should ensure the point of closest approach is 15NM while remaining on own navigation.
 
In these cases, traffic flying in opposite directions is permitted to remain on own navigation so long as the point of closest approach is greater than 7NM provided that it is flying along a published ATS Route. Should these routes converge at a later point, traffic should be placed on headings to ensure separation is maintained.
 

 
These standards are updated in the upcoming release of the EGTT vMATS Part 2 which should be released shortly.


By Chris Pawley

Effective 16 July 2020
 
Background
In the UK FIR, this code-callsign correlation is now largely achieved by some form of a computer system (variant dependent on the sector) that stores known callsigns and assigned squawk codes from which the ATC clearance is generated. On departure, conversion of the 4 figure squawk code to the associated callsign label is normally automatic, provided that the data is passed between the aerodrome system and the radar system. In the event of failure of this system, conversion of the individual responses can be obtained by requesting the pilot to "Squawk IDENT", provided that the necessary pairing information is held within the system. Should this system fail completely then identification and validation must be carried out using an existing method. Verification of the Mode-C readout is still required regardless. At airfields where a system like this is not available, aircraft may still be identified if the callsign-code information is available to the departure controller. Prior versions of this system required all departures to squawk IDENT in order to perform code callsign conversion.
 
Implementation on VATSIM
Euroscope has functions that we consider to be a simulation of the systems described above. Squawk codes are assigned and checked by the delivery controller in the departure list which serves as a method of correlating that callsign with the assigned code. Data is passed between the two controllers, though in different forms than described above. Our ADC controllers are already trained to check that aircraft are squawking the correct code before departure thus validating the Mode-A and not requiring any changes to procedures at this level or training at S1/2 level.
 
If the pilot sets an incorrect squawk or the code is duplicated then, correlation is not automatic and either a 4 digit code is displayed or a "DUPE" warning is displayed. If one of these warnings is displayed, then identification and validation must be achieved using another method;
 

 
Automatic code correlation has not been achieved and the aircraft must be instructed to set the assigned squawk code.  
Code-callsign correlation has occurred but the squawk is duplicated, so the aircraft must be assigned a different squawk code.
 
The aircraft has selected the correct squawk code that was assigned and Euroscope has automatically correlated the tag. Identification and validation were achieved automatically by ES in a similar way to the systems described above.
 
If aircraft depart and are automatically correlated by Euroscope and no warnings are displayed, then the requirement to ask the pilot to squawk IDENT is no longer necessary and turn instructions may be issued on first contact.
 
If individual controllers choose to use a correlation mode that does not allow Euroscope to automatically correlate (or could cause a code to correlate incorrectly) then they may opt to use IDENT (or another method) to achieve identification/validation/correlation. Additionally, this change does not prevent controllers asking pilots to squawk IDENT on request.
 
Summary
Is a warning displayed in the aircraft tag or has the code-callsign correlation failed?
 
Yes (Images 1 and 2):
Identification and validation have not been completed automatically and must be completed using another method.
Aircraft may not be issued with turn instructions until IVV is complete.
 
No (Image 3):
Identification and validation have been completed automatically by ES.
Verification of the Mode-C readout is still required.
Aircraft may be issued with a turn instruction on the first contact provided that mode C verification has been completed.
 
 
This procedure is described in the next release of the EGTT vMATS part 2, which should be released shortly. Other (approach) procedures which necessitate this are now cancelled and will be removed in turn from these documents as they are updated.
 
Thanks to @Sebastian Rekdal for drafting this text and providing figures.