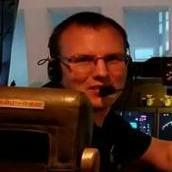 ---
Similar Content

By Ryan Arthur

So I've sat the theory exams for P1, P2 and P4 and booked a mentoring session for 2 days time, kindly picked up by Adam Kenny. 
However I have no idea what to do at the given time. Do I log into Vatsim at an assigned airfield? Is it a teamspeak session? A phonecall? 
I'm eager to learn but can't seem to find out where square one is. I have no doubt the info is out there but I did attempt to find it before coming on here with a silly question 😞
Thanks in advance for any advice.
 
Ryan.


By Kevin Hussey

Good evening
I am UK based and 60% through my P1 Vatsim training. However I am undertaking my P1 through VATSTAR which I now understand is a US based ATO. Is there any disadvantage to continuing my P1 training with VATSTAR. Or should I abort and start again with the Vatsim training academy ?
 


By Tristan Garratt

Fixed it myself


By Nick Szewciw

Hi Guys, 
I've recently started flying on the Vatsim network and I'm really enjoying it. I have very limited knowledge of how to actually fly the aircraft and what the different ways to approach/land etc are, so I thought it a good Idea to check out the Pilot ratings. I have completed the online P1 course, but I am unsure as to how to progress onto the P2. In the CTS it says I have completed the P1 Theory but my rating is too low to start the P2? I am in the Pilots group with Mathew Wilson as the group manager but i cant easily see what I am meant to do next. I have downloaded the P2 training documents folder and I've just been sat here trying to work it out with no luck.
I also have an interest in learning to become an ATC, and the CTS says I can take the S1 theory exam, is that what I need to do to begin my training for ATC? If I click "Choose home" it gives me the option to join "TG New Controller" and transfer to "observer training" is that the next step for ATC before or after the S1 Theory?
 
Sorry for all the questions, I did have a browse for answers to previously asked questions but didn't quite get the answers I needed.
 
Cheers
NIck
 
 


By Isaac Dunn

Does anybody know when the line of P1 candidates waiting to be assessed, will be? There seems to be a shortage of examiners...