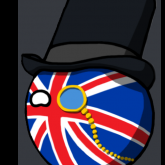 ---
Similar Content

By Luke Brown

Is there any any logic to the display of the aircraft type and wake category with the plugin?
Having essentially ported from VCA, I note that any string within the filed a/c type is also displayed, and somewhat limits the UK wake category.
i.e. if someone has filed A319/L or H/B77L/X the plugin will display A319/L/M or H/B77L/X/H respectively. (doesn't fit nicely in my 7 character box)
The only method to get a correct display is to remove the other bits the person has filed, to just leave the correct ICAO code.
EuroScope itself seems to be able to ignore the FAA equipment code that people file, but this part of the plugin doesn't.
Maybe this will all be fixed when VATSIM finally moves to the ICAO flight plan format?
Cheers,
Luke
P.s. Good Work!


By Leishemba Soibam

Recently while I was controlling as EGKK_GND and EGKK_DEL I have encountered some problems regarding radio communication. Pilots are complaining that I am not responding to them, the thing is I wont be able to hear any of the transmissions from the pilots until and unless I transmit to them after that I will be able to hear the transmissions from them and again after few minutes the problem started again. 


By Harry Sugden

So, I've been mentioning a few little EuroScope things to people recently, often with a reply of 'oh, I didn't know you could do that?!'. So let's please share anything you think might be a little quirky, and maybe we can all learn a thing or two...
'GRABBING' THE TEXT CHAT
Press Ctrl+Up Arrow Key, and you'll 'grab' the previous line in the text chat down into the command line.  Other SET -> Save chat to a file / Save chat to a clipboard CREATING A FLIGHTPLAN FOR AN AIRCRAFT
VFR flight with no FP, and you want to create one based on their report? Or at least record details of depa/dest/type etc.? ASEL the aircraft, either by clicking on it somewhere (tag/voice room) or by typing (part of) its callsign and pressing the numpad +. Then F1 followed by the a key (or simply type .am), and press the numpad + again. OR F1, then the a key (or simply type .am), then click on the aircraft. RELEASING A TAG
If General Settings -> Misc Options -> Use hovering TAG for key commands is ticked, then hover over an aircraft's tag and press Shift+F4. It'll drop the tag (i.e. not initiate handover). Or ASEL the aircraft, Shift+F4, and press numpad +. Anyone got anything else...?
(any references to numpad + - the ASEL key - are assuming you haven't changed the default in General Settings)


By Rob Stephens

Guys.  I am aware of the new SIDs at some of our airfields (eg FRANE at EGKK).  In VCA we have codes such as '.vca s ' that allows sqks to be set and '.vca i ' that sets initial altitudes for SIDs.  But there is obviously some code that allows each SID to be assigned to a runway.  What is it?  Info is a tad light here.  Thanks


By Loui Ringer

Good afternoon, 
As most of you know we used to run a controller Live Stream series called "Behind The Scope", this is where controllers would live stream on our YouTube channel. We are bringing this series back tomorrow night (2nd December) at 1800z. The plan is to run this every two weeks between 1800z and 2100z on Sunday evenings with around 2 or 3 controllers streaming in that slot. If you would like to stream, please get in touch by sending a ticket to marketing.*We have enough controllers for tomorrow*

Members wishing to stream must be:

S2 rated or higher;
A UK home member in good standing.
To ensure that the streams are of sufficient technical quality, members wishing to stream should also ensure the following:

Access to an UPLOAD speed of at least 2500 Kbps (2.5Mbps) - test my speed;
Hardware capable of streaming 720p at 30FPS.
 
Please feel free to ask any questions below.