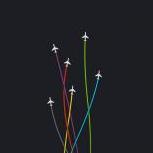 Similar Content

By Alex Hodgkinson

I would like to propose that we reintroduce sub-forums within the Discussion forum that are specific to the Training Groups (TGs).
Since the removal of the RTS forums, a lot of valuable local knowledge was lost before It could be made available in the local airfield documentation. I would like to see as a minimum a sub-forum be introduced for each TG so that discussions about the airfields in each TG are prominent and not lost in the midst of other discussions.
Secondly, it would allow dissemination of important messages from the TG staff to the students within the TG such as waiting list times, progress, mentoring updates etc.
Thirdly, and most importantly, it would promote a healthy sense of 'community spirit' and a sense of pride within the TGs. I was (and still am) proud of the things that were achieved by the SW RTS and we had a great community. Now that has been swallowed up by a whole TG, why can't we have the same sub-forum to try and reinvigorate the same sense of community pride? 


By Neil Stewart

Over the last couple of months, I have noticed a distinct and exponential trend on these forums by members who feel the need to be derogatory or inflammatory towards others.  Where a member posts something that someone disagrees with, the responses often paint the OP in a negative light and belittle them for not fitting in with the established clique.  I have seen new members criticised for not following complex ATC procedures and established members criticised for questioning something.
 
These negative posts come from some members who should know better; be they staff members, supervisors or long standing members.  Many people could benefit from remembering that there is a human being on the receiving end of their post.  Would you want your mother to read the post you have written?  In most cases, I would suggest that the answer is "No".  VATSIM is a learning environment and not everyone has the same level of knowledge or ability.  We should all be taking that into consideration.  
 
Most of the posts where the inflammatory responses are highlighted often come from members who have shortcomings in understand policy or procedure and respectively, I often see posts or material that could be simplified or the excessive use of abbreviations and jargon toned down. For example, the S1 Training Process described on the Becoming a Controller web page is written for an existing staff member and not someone who is new to the hobby.  How about someone writes it in plain English and removes the unnecessary wording/abbreviations/process maps?  This should apply to most of the content on the UK Website.