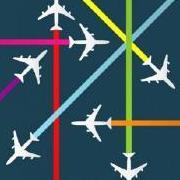 ---
Similar Content

By Chris Pawley

Effective 21 May 2020
 
The Heathrow RMA is revised in the vicinity of the OCK area, now the outer boundary of the RMA is on a track OCK-BIG (rather than OCK-EPM-BIG) and traffic may be descended below MSL by Heathrow when North of the DET SID track.

 
Documentation revisions to reflect this change will follow, the 2020/06 version of the sector file has these changes already applied.
 
Thanks to @Sebastian Rekdal for the graphics


By Chris Pawley

Effective 2020-05-21
 
Agreements between Antrim and Scottish TMA are amended as follows:
 
Traffic inbound to EGPK:- Descend to FL80 and coordinate with EGPK_APP
Traffic inbound to EGPF:- Descend to FL150 level GIRVA and transfer to Scottish TMA
Traffic inbound to EGPH:- Descend to FL170 level TUNSO and transfer to Scottish TMA
 
The Agreed levels diagrams will be updated in the next cycle and published in 2020/07, the Sector File has these changes from 2020/06 onwards.


By Chris Pawley

Effective 21 May 2020
 
The runway at London/Luton is redesignated 07/25 with magnetic headings of 075/255 - with all SIDs being redesignated to reflect the change of departure runway.
 
No fundemental change of procedures is required, simply references to runway 08/26 should be transcribed.
 
These changes are added to the Sector File from 2020/06


By Chris Pawley

Effective 6th April 2020
 
As of 6th April, Heathrow has adjusted the noise alleviation scheme for local residents in light of the significantly reduced demand on the aerodrome. This scheme affords many local residents a respite from the noise and disruption from living near to the airport.
 
The new arrangements see the airport utilising one runway for a week at time.
 
Already in the last two days we have seen conflicts and complications applying these procedures. We see the opportunity to do something different as interesting, but this comes with some caveats and guidance. The VATSIM situation could not be any more different to the real situation - we're busier than ever - therefore :-
 
It is the sole discretion of the Tower controller to determine whether to use single or dual runway(s). The choice of runway should be informed by the alternation plan for the respective option. Traffic levels are the primary consideration for a choice of mode - for example, there is no need for inbound to hold or departing traffic to recieve unnecessary delay while one totally servicable and usable runway is available. Runways should not be opened and closed excessively. Ideally controllers will decide a mode to operate in for the duration of their session. During training, members should be especially considerate to ensure the training process is not impacted and that students are supported as much as possible.  
If the inter-member conflicts continue and operations continue to be impacted, we will revert to the dual runway alternation programme as published in December 2019.
 
 


By Chris Pawley

Effective 26 March 2020
 
Edinburgh Delivery is added, frequency: 121.980. Due to 8.33 kHz limitations, we will use 121.970 on VATSIM.
 
Audio for VATSIM and the UK Sector File have these changes since 2020/04; further documentation updates will take place in the future.