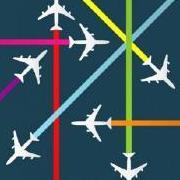 ---
Similar Content

By Chris Pawley

Effective 20 June 2019
 
In contrast to precision approaches, non-precision approaches are at risk of failing to ensure correct tracking of the vertical path through altimetric calibration error. Should a plane make a non-precision approach with the wrong altimeter setting, they will fly the approach consistently too low or too high. Where (for example) an ILS approach is conducted, such an error is detrimental to ensuring separation in the intermediate approach but is corrected for in the final approach by ground based navigational equipment.
 
In order to correct for any errors through altimetric calibration, approach controllers are instructed to issue the relevant QNH with the approach clearance for aircraft conducting a non-precision approach (including RNAV approaches)
 
 


By Chris Pawley

Effective 28 February 2019
 
A new position Southend Director (EGMC_APP, 132.450) is available for us. This position serves as a split of Southend Radar (EGMC_R_APP, 130.775) during times of high workload and focusses on aircraft inbound to Southend. This allows the Radar controller to conduct the other duties of the combined approach unit. This position is particularly useful when SRAs are in use.
 
The 2019/03 version of the UK Sectorfile contains these changes, and the relevant local documentation will be update in a coming update.


By Chris Pawley

Effective 26 April 2019
 
Birmingham ATIS Frequency is update from 126.270  to 136.025
 
The UK Sector File version 2019/05 contains these changes, relevant documentation will be updated in a future update.


By Chris Pawley

Effective 26 April 2019
 
Traffic inbound to Dublin is subject to the following revised agreement:-
From Deancross  Rathlin to Antrim descending FL260 level TRN NELBO.
 
The UK Sector File version 2019/05 is updated, in future, the agreed level diagrams will be updated to reflect this change.