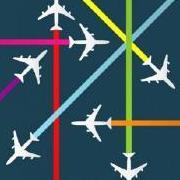 ---
Similar Content

By Ben Abe

Hello,
Does anyone have an SMR for Bournemouth? Cheers,
Ben


By Harry Sugden

UK Controller Pack
The official controller pack for all VATSIM UK positions. Where there are no specific profiles for airports/positions that are used for training, controllers may use the Generic profiles provided within.
Specific Profiles for:
London (Area) Scottish (Area) Birmingham East Midlands Edinburgh Essex - Stansted and Luton Glasgow London Heathrow London Gatwick Manchester Thames - London City and Biggin Observer Group Session Installation instructions are contained within the pack: unzip the controller pack first, then within the 'UK' folder inside will be a README file (PDF format). Please read this carefully before moving the pack into the appropriate location.


By Harry Sugden

The Sector File <- Download Link
You can also use the auto-download feature of EuroScope to obtain the latest version.
Found a bug while using the new sector file? That's anything from an auto-handoff that doesn't work, to a missing position, to a misbehaving agreement… Use the EuroScope department of the helpdesk!
Alternate ownerships for observing/mentoring
It's possible for mentors to get the correct sector ownerships without needing to select a primary frequency. Just go to Other settings...Sector ownership setup, click 'select all' and select 'Mentoring TWR/APP' from the list. For mentoring on LON_*_CTR (or SCO_CTR) you will need to select the relevant 'Observing LON_*_CTR' option instead to specify which sector(s) you are interested in.
The LON_*_CTR can also be used for observing purposes rather than mentoring, but this requires a quick edit of the UK.ese file to tell Euroscope what your log-in callsign for observing will be. (E.g. HS_OBS.) Open UK.ese in Notepad or another text editor and the line to edit is at the top and clearly indicated. There's also an 'Observing London FIR' option that will give you ownership of every sector in the FIR, regardless of who else is online.
Adjacent airports shown when using the General Setting 'Set active APT by owned sectors'
There is now an option to choose which departure airports to show, by means of a special runway 00 at '000A Show adjacent departure airports' in the Runway Selector dialogue. This mainly affects London and Scottish Control sectors.
Option 1, with a selected runway 00 on the right hand side (under DEP or ARR, or both, doesn't matter): the departure list will show departures from all airports within the sector, or immediately adjacent to it.
Option 2, with no runway 00 selected: the departure list will show departures only from airports for which you have top-down responsibility for TWR services. That is, only when nobody else is covering it. This is the mode of operation found in previous versions of the sector file.
Contributing to the Project
Repository
Contributing Guide


By Chris Pawley

Hello
We are already within the next 28 day sprint to add as many new features, updates and bug fixes to the UK Sector File. I'm using the standard workflow of the previous few releases:
Timeline: (AIRAC +28 means the AIRAC change is 28 days from this moment in our timeline)
✔️AIRAC +28 I will take care of downloading the AIRAC change documents to our local google drive folder (for correct linking in issues) (It is done, located here)
✔️AIRAC +28 -> AIRAC +22 - we take some time to scan through changes proposed from AIP - make issues in Github tagged to 1811 Milestone and ensure that nothing gets missed and linked to the documents from the first step.
[Behind the scenes, I will identify all the other tasks generated by this AIRAC change (non-sector file related) and create a working list of these for me and other members to work on.]
✔️AIRAC +22 -> AIRAC +10 - The Sector File team (you!) complete outstanding issues
✔️AIRAC +8 -> AIRAC +6 - I'll build a DEV version of sector file generated and shared for testing of big or complex changes (and provide the link  here)
[Behind the scenes, the controller pack is also updated in this time]
✔️Approx AIRAC +4 Development Freeze - after this time I like to start packaging things for download.

✔️Approx AIRAC +2 Release versions of SCT/ESE etc. build and double checked
 
✔️Approx AIRAC +1 Forum Posts Updated, Download links Updated, Euroscope's Automated Download Tool Updated
 
As we go through these stages, I'll update this post to show what we're all working on right now.

As ever, if you want to contribute, please do! Find our repo at www.github.com/vatsim-uk/uk-sector-file (especially checkout the contribution guide) and our slack channel #ops_uk_sectorfile
If you have questions, find me on Slack or in the Helpdesk.
 
Chris.