Scheduled Maintenance - All Services - 21/03/2018 15:00 UTC
As part of our cloud service provider's work to mitigate the industry-wide security vulnerabilities known as Meltdown and Spectre, a maintenance period for all services has been scheduled for Wednesday 21st March at 15:00 UTC. The expected duration of this maintenance is 2 hours. During this timeframe, there will be two periods of downtime for up to 15 minutes each, initiated by our provider. For more information, visit https://status.vatsim.uk/.
---
Updates will be posted at https://status.vatsim.uk/. To report any problems or issues after the maintenance has been completed, please visit https://helpdesk.vatsim.uk/.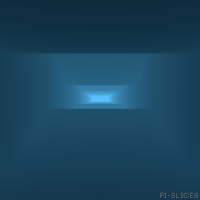 Please sign in to comment
You will be able to leave a comment after signing in
Sign In Now
---
Similar Content

By Alex Ashley

Hi,
As a division, we intend to run more screenshot competitions to encourage our membership to show us your awesome screenshots. This month's theme was 'Winter Skies', and I was somewhat impressed by the quality of the entries! A special congratulation to @Graham Carr who submitted this months winning photo!
If you want to find out when we are holding competitions, make sure your following us on both our Twitter and Facebook pages!
Patrick Mackay:

Mungo Spencer:

Harry Cameron:

Graham Carr:

Well done to all those who entered!


By Daniel Crookes

Its not very often I post on this thread but lately I've taken a few screenshots which I think look pretty nice! A few of the Dash 8 and one of the scarebus!