Scheduled Maintenance - All Services - 23/02/2018 22:00 UTC
A maintenance period for multiple services has been scheduled for Friday 23rd February at 22:00 UTC. The expected duration of this maintenance is 1 hour. Two periods of downtime of less than 10-15 seconds are expected. Additional information is available at https://status.vatsim.uk/.
---
Updates will be posted at https://status.vatsim.uk/. To report any problems or issues after the maintenance has been completed, please visit https://helpdesk.vatsim.uk/.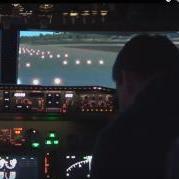 Please sign in to comment
You will be able to leave a comment after signing in
Sign In Now
---