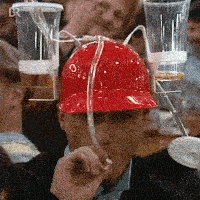 By Lewis Hardcastle, in London

---
Similar Content

By Jim Johnson

Awhile ago I asked whether the 'North' is dying. I have noticed recently that activiy in the 
TG2 area has imroved and previously uncontrolled airports are beginning to re-open.
In my opinion this is down to the increase in numbers of controllers who have been successfully
mentored to acheive their S1 to S3 ratings. Significantly, many controllers on gaining
a rating are becoming mentors themselves thereby allowing more aspiring controllers
to gain a rating or improve their ratings. Whilst all mentors deserve recognition for
their contribution to the re-emergence of 'Northern, ' in my opinion, 
the contribution of  Jonas Hey  TGI for the time and effort  plus  organising and running mentor training
may be an important factor in this improvement and well done to him.


By Ed Harley

Hello!
I'm sorry if this isn't in the right place, I have been away from Vatsim for about six months due to work but I'm starting to get back into it now.
I was controlling at Liverpool on tower a few days ago when a pilot requested PFL practise. After a bit of googling, I understand this is a practice forced landing to simulate an engine failure. 
I was wondering what is the typical ATC procedure to deal with this request? On the evening, I cleared the plane for a VFR circuit and then downwind the pilot decleared an emergency and landed. Is this right?
Thanks for any help in advance!
-Ed.


By Robert Hamilton

Out of curiosity and different reports from different people I'm asking the following. (Might be a dumb question but rather to know than not to know....)
The times on the booking calendar are ZULU Time.
Are the booking time as per ZULU Time or Per GMT Time? 
I.E. Someone has a session finishing at 19.30pm are we clarifying that their session finishes at 19.30pm GMT or 19.30pm Zulu Time (18.30pm)
 
Ta


By Paul Dean

I started an application of visitor controller status 12th June 2018.
It transpired that my referee had not received any request or instructions regarding submitting a reference.
Consequently, my application lapsed.
I resubmitted on the 30th June. On the 4th July, my referee informed me that he had submitted the reference and vatsim uk informed me that the application was under review.
In the meantime,on the 26th June I had submitted a ticket requesting that the problem regarding the reference request be investigated. On the 5th July, I got a reply to the ticket, that my referee had responded and that the application was to be processed and "you should be up and running by Monday" (9th July).
I've had no further communication from vatsim uk.
Looking on the website, my application status is still "under review".
Can anyone explain what is going on before I submit a further ticket?
Paul Dean
 
Update.  I've just been informed that my application has been successful..
P.D.