Scheduled Maintenance - All Services - 23/02/2018 22:00 UTC
A maintenance period for multiple services has been scheduled for Friday 23rd February at 22:00 UTC. The expected duration of this maintenance is 1 hour. Two periods of downtime of less than 10-15 seconds are expected. Additional information is available at https://status.vatsim.uk/.
---
Updates will be posted at https://status.vatsim.uk/. To report any problems or issues after the maintenance has been completed, please visit https://helpdesk.vatsim.uk/.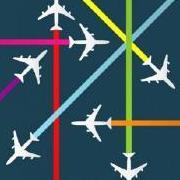 ---
Similar Content

By Chris Pawley

Effective 01 February 2018
 
Prior to the above date, visual approaches to runway 24 are not permitted at night where an alternative approach is available. From the above date, this restriction no longer applies, so long as pilots comply with other noise abatement restrictions pertaining to visual approaches.


By Chris Pawley

Effective 01 February 2018
 
Farnborough Tower Frequency changes from 122.500 to 122.770 (note that the real frequency 122.780 is unavailable due to 8.33 kHz spacing)
 
The UK Sector File will be updated in 2018/02 with this change, other documents and references may be updated after this date.


By Chris Pawley

Effective 09 November 2017
 
As part of the SAIP - the following STAR changes are made for aircraft arriving at London/Stansted, London/Luton and Cambridge from the South-West.
In addition, changes to the STAR structure from the North-West are introduced.
 
New STAR
TELTU1L

Withdrawn STARs
ASKEY2M/LOREL2M
ASKEY2N/LOREL2N
ASKEY2P/LOREL2P
 
 
Modified STARs
ASKEY4F/LOREL4F these STARS are truncated at LISTO and resignated ASKEY5F/LOREL5F
 
 
The UK Sector File has been updated to contain these changes ; the crib sheets, vMATS part 2s and other documentation will be updated in a forthcoming AIRAC cycle.


By Chris Pawley

Effective 9/11/17
 
As part of a project designed to restructure airspace in the London Worthing sectors, a number of changes occur on the effective date. This is part of the Swanwick Airspace Improvement Programme (SAIP). The majority of these changes are made to provide shorter routes for suitably equipped aircraft.
 
A number of new RNAV 1 Airways are introduced from Ireland and France, terminating in the London Worthing Sectors.
New RNAV 1 STARs are introduced for London/Heathrow, London/Gatwick, London/Luton, London/Stansted, Cambridge and Northolt.
Note these STARs are named following the ICAO standards, after the first waypoint rather than the last waypoint as is typical in the UK.
 
Is it expected for this to be a multi-year project with similar changes planned in the coming months.
 
There is no specific documentation changes to be made in association with these changes - this forum is the only notification for these changes.


By Chris Pawley

Effective 09 November 2017
 
Liverpool STARs via TIPOD to the North-West are truncated and redesignated
 
TIPOD2A is truncated at MALUD and is redesignated TIPOD3A
TIPOD1B is truncasted at PENIL and is redesignated TIPOD2B
 
There are no significant alterations to operational procedures, all agreed levels previously documented remain applicable.
 
The UK sector file is updated to reflect these changes, other documentation will be forthcoming in a future update.