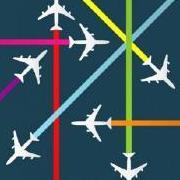 ---
Similar Content

By Chris Pawley

Effective 06 December 18
 
LAM3A STAR is redesignated LOGAN1H in line with ICAO standard format.
  There is no change to routing.
 
The Sector File version 2018/13 contains these changes; other documentation will be updated in a coming cycle.


By Harry Sugden

Effective 18/08/2016
This post is intended to introduce the CPT gate, as well as to clarify the agreement between Heathrow INT South (LL INT S) and London TC South-West (TC SW) for easterly Compton departures from Heathrow.
Background
LL INT S is required to take control of aircraft following CPT departures, which conflict with the intermediate or final approach stream. LL INT S is to climb the aircraft to the agreed level and then transfer control to TC SW.
Release Procedure
Prior to switching from westerly to easterly operations, LL AIR DEPS will contact LL INT S and request free flow for CPT departures. Before LL INT S approves the free flow on CPT departures, they shall liaise with TC SW.
Standing Agreements
LL AIR DEPS will transfer the aircraft to LL INT S who shall identify, validate and verify the traffic.
LL INT S shall transfer CPT departures to TC SW by silent handover subject to the following conditions:
The aircraft is climbing to MSL+1 level by the western edge of the Heathrow easterly RMA; The aircraft is delivered to TC SW on an assigned radar heading, positioned through the CPT  gate; The allocated heading should, subject to traffic, position the departure towards the northern side of the airway L9 but must not track the aircraft into TC North-West airspace; LL INT S shall ensure that the aircraft is at 4000ft or above abeam WOD.
Figure 1 - CPT gate
The heading allocated by LL INT S must ensure that a minimum of 3NM separation is maintained from other traffic on intermediate and final approach under control of LL INT N or LL FIN directors.
LL INT S shall not clear aircraft to climb above MSL+1 without prior coordination with TC SW.
LL INT S shall not climb Heathrow easterly CPT departures above 6000ft unless 3NM north of the southern boundary of the London CTR.
On transfer of communication the traffic is released to TC SW for further climb. TC SW shall not vector the aircraft from the assigned heading until:
The aircraft is at or above MSL+1;
OR The aircraft has passed abeam WOD. If the departure is unable to meet the terms of this standing agreement, either the level restriction or lateral positioning through the CPT gate, LL INT S must coordinate with TC SW. Where possible, this should take place before WOD.
TC SW is responsible for separation against all traffic outside of the Heathrow RMA.
Thanks to @Matthew Weddell for his help with the diagram and this procedure.


By Chris Pawley

Effective 11 October 2018
 
The following frequencies are converted to 8.33 kHz spacing:
Heathrow Intermediate South APP 134.975 becomes 134.980  due to 8.33 kHz spacing restrictions, we are unable to replicate this. Therefore the existing frequency is retained as it is the closest usable frequency.
 
I am aware many other Heathrow frequencies were updated recently also. When the AIRAC data contains these changes, they will also be reflected where possible.
 
We will update the relevant documentation in the future.


By Chris Pawley

Effective 12 October 2017
 
Until 10 October 2018, a trial exists for the use of steeper (compared to the published procedure) RNAV approaches to all four runways at London/Heathrow. These procedures are known as "RNAV (GNSS) Y Runway xx L/R" and contain a VPA (Verticle Path Angle) of 3.2 degrees.
 
Crews requesting to take part in the trail should state "Request RNAV Yankee" on first contact with Heathrow Director.
 
These trial is designed to establish is a steeper approach angle is manageable for flight crews and ATC while reducing noise for the surrounding communities.
 
Note that:
PAPI lights for all runways remain at 3.0' crews should take care in the final stages of landing and using the PAPI in combination with the RNAV Y procedures. RNAV Y approaches may only be conducted in  CAT I conditions or better Missed approaches are designed around pre-existing approach procedures and thus require the relevant ILS DME to be functional as well as the LON DME.  
These procedures will be documented only here (not in any ATC documentation) as they remain a trial; if and when they are permanently Incorporated, we will revise our documentation.


By Chris Pawley

Effective 09/11/17
 
As part of the SAIP - the following STAR changes are made for aircraft arriving at London/Heathrow and Northolt from the South-West.
 
New STARs OTMET1H & ROXOG1H

 
TOMMO3J/OCK3J are withdrawn from use.
 
The UK Sector File has been updated, the vMATS part 2, crib sheet and other documentation will be updated in an upcoming AIRAC cycle.