Scheduled Maintenance - All Services - 21/03/2018 15:00 UTC
As part of our cloud service provider's work to mitigate the industry-wide security vulnerabilities known as Meltdown and Spectre, a maintenance period for all services has been scheduled for Wednesday 21st March at 15:00 UTC. The expected duration of this maintenance is 2 hours. During this timeframe, there will be two periods of downtime for up to 15 minutes each, initiated by our provider. For more information, visit https://status.vatsim.uk/.
---
Updates will be posted at https://status.vatsim.uk/. To report any problems or issues after the maintenance has been completed, please visit https://helpdesk.vatsim.uk/.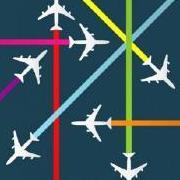 ---
Similar Content

By Chris Pawley

Effective 09/11/2017
 
LVPs will now be in force at Cardiff when the RVR or Meteorological visibility falls below 800m.
 
There is no further documentation changes required; this is the only notification and record of this change.


By Chris Pawley

Effective 07 December 2017
 
The Oxford ATIS Frequency has changed in the real-world, but due toe 8.33 kHz spacing restrictions, we are unable to replicate this. Therefore the existing frequency is retained as it is the closest usable frequency.
 
 


By Chris Pawley

Effective 02 March 2018
 
Outbound IFR clearances are now available from local or top-down ATC prior to pushback and start-up. The procedure for obtaining a clearance (both for pilots and ATC) is unchanged - but the timing is altered. Clearances can no be issued by the enroute controller with sufficient predictability that these can be offered prior to engine start, as at other airfields.
 
The Exeter crib sheet will be updated with this procedure in due course.


By Chris Pawley

Effective 02 March 2018
 
A new VRP is established in the vicinity of London/Stansted specifically for the use of helicopters.
 
"HAZELEND WOOD" located at N051.53.38.880 E000.10.15.050 , around 2nm due West of the airfield.
 
These changes will be made the UK Sector File in time for the effective date. Other documetation may be updated in a future cycle.