Scheduled Maintenance - All Services - 23/02/2018 22:00 UTC
A maintenance period for multiple services has been scheduled for Friday 23rd February at 22:00 UTC. The expected duration of this maintenance is 1 hour. Two periods of downtime of less than 10-15 seconds are expected. Additional information is available at https://status.vatsim.uk/.
---
Updates will be posted at https://status.vatsim.uk/. To report any problems or issues after the maintenance has been completed, please visit https://helpdesk.vatsim.uk/.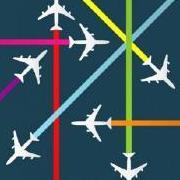 Please sign in to comment
You will be able to leave a comment after signing in
Sign In Now
---
Similar Content

By Chris Pawley

Effective 9/11/17
 
As part of a project designed to restructure airspace in the London Worthing sectors, a number of changes occur on the effective date. This is part of the Swanwick Airspace Improvement Programme (SAIP). The majority of these changes are made to provide shorter routes for suitably equipped aircraft.
 
A number of new RNAV 1 Airways are introduced from Ireland and France, terminating in the London Worthing Sectors.
New RNAV 1 STARs are introduced for London/Heathrow, London/Gatwick, London/Luton, London/Stansted, Cambridge and Northolt.
Note these STARs are named following the ICAO standards, after the first waypoint rather than the last waypoint as is typical in the UK.
 
Is it expected for this to be a multi-year project with similar changes planned in the coming months.
 
There is no specific documentation changes to be made in association with these changes - this forum is the only notification for these changes.


By Chris Pawley

Effective 25/05/2017
 
Updated agreement between Manchester TC East Sector and AC North:
 
Manchester Group, Midlands Group, Barton, Leeds, Blackpool, Warton, Newcastle, Durham Tees Valley  outbounds via AMVEL should be handed to AC North climbing to FL270 FL280
Manchester/Barton/Leeds/Blackpool inbounds via OTBED should be handed to Manchester TC East level FL280 FL290 (level by/abeam OTBED)
 
The UK Sector File has been updated with these changes, a new version of the agreed levels diagram will be released in a future cycle.