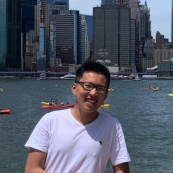 Similar Content

By Joe Dobson

Posting this as I can't use the feedback form (requires individual CID and the controllers are all offline now).
 
Thanks for a great event. Special thanks to EGPH and EGCC controllers, MAN and Scottish Control North of Edinburgh. Bounced around EGCC, EGPH and EGPE in a KA350 and it was very good fun.


By Alex Hodgkinson

Morning.
Would it be possible for individual members to see all their feedback that has been written against them? Both positive and negative? 
Reason? I believe there is a significant amount of feedback that's not being seen by the membership probably because no-doubt each piece of feedback needs individually actioning by an individual to then be seen by the member to which it relates. If we could review our own feedback then surely we can take it upon ourselves to improve?
I understand there will be some people who won't want to see their negative feedback so perhaps an opt-out feature could be installed where the member won't automatically be able to see their feedback unless it was given to them by the vatsim uk team? (As is the current process now aiui) 
TYKR. 
 


By Jeremy Dawson

Hi All,
Hope you are well.
Just some feedback regarding my recent VATSIM UK experience.
I'm really impressed with the professionalism of the controlling.  I previously used VATSIM in 2004 as a teenager under an old CID, I then went onto be a flying instructor and work at several airlines before settling where I am now on the 787.  This sadly lead to my online flying being curtailed.  Due to COVID19 I'm currently out of recency, so not able to operate until I can get back in the sim.  
I have participated in the recent CTP and last nights Gatwick event.  I must say on many occasions I couldn't tell I wasn't liaising with real world London controllers!  I think this community is fantastic and certainly gave me a lot, upon which I leaned on at the beginning of my career.
If anyone has any flying career related questions feel free to PM me.  
I'm sure my online flying will die back again when I can work, but for now thanks for keeping me sane with great controlling!
P.S I couldn't find a link to generate a better signature...
 
 


By Tsz Kin Lee

Hi, 
I have encountered a problem when trying to install the UK Controller Plugin. When I am trying to load the plugin in the Euroscope plugin setting pages, the pop up message that shown: EuroScopePlugInInit function caused an exception in the plugin file. Any way to solve this? Thanks


By Magnus Meese

Please don't leave the oceanic guide as a PDF in the file library. When you're on EGGX and must help a pilot figure out what the hell this oceanic magic is, a quick and easy link with no hurdles other than reading the guide itself reduces the odds of the pilot's head imploding with the result of radio silence or disconnects. Don't underestimate the impact of navigating a few subfolders in a file library when you're already feeling dumb and stressed, as opposed to recieving the direct link to a web page which has all you need.
 
PS, semi related: I can understand the logic behind using the home page like a profile page, but I still prefer a traditional home page with relevant news, events, online controllers, quick links, etc. A stats page (or if not logged in, a JOIN US! page) has its use, but I believe the top menu bar should be the go-to for full site navigation, not the first instance for the most common and usefull site usages. Again, I think this is directly linked to the odds of new members spending five seconds looking at the Area Sectorisation map and other useful things. Other than these two pet peeves, the VatUK website has become really one of the best built sites on the network in terms of look, function and content.