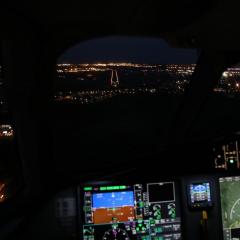 ---
Similar Content

By Lewis Hammett

Dear all,
There is a P1 exam this Sunday evening 10th Feb; the candidate would appreciate some ATC to help make the exam a success.
Please can we ask for ATC cover from EGCC, LONDON & EGKK; beginning from 18:30Z (EGCC).
Many thanks,
Lewis


By Trevor Hannant

Looking at the Agreed Levels chart for ScAC East, SCO controls the piece of airspace around the LARDI-TOPPA area

However, wen LON is online, the boundary line shows to the south of this small sector:

 
Is this a change or is one of these displaying incorrectly?


By Donald Leaton

My VA is just about to start EGLL as one of its main airports. 
I wondered if there was a download for the runway alternation program 2019 for EGLL?
Thank you
Donald


By Harry Sugden

Hi all, particularly those who control Gatwick,
I have been on London a few times in the last weeks where controllers have asked pilots if they are able to accept the new NOVMA departure which replaced both the conventional and RNAV KENET SIDs from runway 26L. Can I please ask that if they are unable (due to an out of date AIRAC), that you do not then route aircraft via SAM SIDs instead, as having filed a KENET, this take them in a completely different direction? If they only have the old KENET for 26L, KENET is fine.
08R is of course a different story, since KENET conventional SIDs still exist, but not the RNAV (#KENET1Z). So if someone has the IMVUR1Z departure, this has preference over both the old KENET and SAM SIDs. If they do not have the IMVUR departure, please clear on either KENET or SAM.
There have also been some changes to CLN->FRANE too.
May I also suggest that if the SID is no longer published on charts, it might be pertinent to remind the pilot of the initial climb restriction for the old SID? (It will be the same as the new one)
In sum:
Filed Routing
Active Runway
New Routing
New SID
New SID not available (i.e. not updated AIRAC)? Leave route as filed, then clear on…
CLN
26L
CLN DCT LEDBO M604... becomes ->
             FRANE M604...
CLN L620 REDFA... becomes ->
             FRANE M604 GASBA M197 REDFA...
CLN P44 SOMVA... becomes ->
             FRANE M604 PAAVO Q295 SOMVA...
FRANE1X
CLN9M
08R
FRANE1Z
CLN5P
KENET
26L
NOVMA L620 NIBDA N14 KENET
NOVMA1X
#KENET2M*
08R
IMVUR N63 VOUGA N14 KENET
IMVUR1Z
KENET3P
SAM
26L
NOVMA L620 SAM
NOVMA1X
#SAM2M **
08R
IMVUR N63 SAM
IMVUR1Z
SAM3P
* old SIDs will be prefixed with a # in EuroScope
** currently SAM 2M in the sector file, expect #SAM 2M by 2019/03 release
Thanks


By Fraser Cooper

Hello all,
In response to a LOT of ATC feedback regarding this, I felt it necessary to post a reminder regarding EVERY controller's obligation/requirement to conduct a suitable handoff to the next controller.
I have personally seen this happen a lot recently and from the ATC Feedback received, many others have observed it too.
The main problem here seems to be with Ground Controllers who are logging on/off without ANY coordination, but applies to all controllers at all levels. Stating 'Closed' is not enough.
The minimum I would expect to hear from a controller who is closing is 'Closing Now, No Traffic to Effect'
However, there are many cases where people are logging off without coordinating with Tower/Approach/Area or whoever is covering the airfield top-down with traffic on the ground. I can not count how many times I have heard from pilots - "With you on taxiway Juliet, ground seems to have logged off, request taxi".
It takes a few seconds to let the next controller what is going on.
- Aircraft who are cleared
- Aircraft pushing
- Aircraft Taxiing
This would be an example of handover from GND to Approach:
"INT, GMC"
"Pass your message"
"Closing now, are you ready for handoff?
"Affirm, go ahead"
"Roger, all cleared except SHT2P. BAW26GT is pushing west, EZY12RF is taxiing to A3 and GLARS has just called for start for the VFR circuit"
(If handing over to a new ground controller, you would also include the ATIS, Runway in use and what adjacent control was also online)
"That is all coped, thank you"
"Ok, all aircraft coming to you on 126.825 now, Bye"
If you are are opening/closing, all coordination should be done via Teamspeak whenever possible.
 
If you are ever unsure, ask questions! If you don't know something, find an answer. There many mentors/instructions in VATUK and we are all here to help when needed.