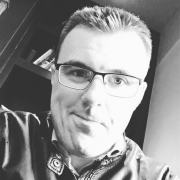 This topic is now closed to further replies.
---
Similar Content

By Louie Lister

Evening controllers,
Could I ask that when controlling beside those being mentored that you coordinate in TeamSpeak than on VCCS or any other service? It's really hard to work out what's going on when the mentor can't hear what's going on. I'd assume this is the same for other mentors and examiners. 
Please, please, please coordinate on TeamSpeak! We need to make notes and we can't without coordination on TeamSpeak.
Louie 😄 


By Luke Collister

Hi all,
I've not been near VATUK training for a long time so I've no idea what is being taught, however I've recently noticed a massive amount of S1s (literally the majority) disconnecting from ground positions with absolutely no coordination whatsoever.
On a busy London frequency (and especially Bandbox!) it is so important for situational awareness. Even if you have no aircraft, I know you're online so the next aircraft I get I will chuck to you without checking, unless you've told me that you've already disconnected. It is annoying to say the least, especially when Gatwick just went leaving me with 11 departures and no coordination whatsoever.
A quick ES PM is enough.
 


By James Yuen

Controlling
Thanks very much for everyone's who's been controlling Heathrow for the past 3 months. No need to show off stats, don't need to. Traffic levels are always good, however there are a few, albeit common, things I'd like to raise:
Courtesy (Pilots): In light of a recent discussion on the VATSIM discord, it raises a good point: instead of jumping to .walloping them for spawning on a runway, or taxiing around without permission. Try and get hold of them through .contactme If they do respond, ask them to re-spawn on a stand Most of you are aerodrome controllers: you are unlikely to be swamped with traffic. If you are busy, let them know but try your best to help them out. You are not 'obliged' to, but it's not prison - you can actually speak to them normally and so can they. If they do something wrong, don't only tell them they've done it wrong to shame them - supplement it with correctional instructions. Courtesy (Controllers): Do NOT log on for a few mins and log straight off, especially if there's a busy controller above you and you've completed a handoff Make the life of the next controller easier, not harder: don't leave scratchpads in, don't clear incorrect routes Logging on below: Please let the controller above you know that you log on, before logging on. Use Teamspeak, and let them know you're logging online - maybe (me in a lot of cases) they want to do TWR top-down, and simply ask: how long are you planning to stay on for? Bookings: As usual don't be silly with timings It doesn't matter which position you book on the CTS: The first person to book any TWR or GND position has overall say in whether to split TWR/GND.  If GMC2 was booked then DEL and GMC3 booked, then controller booking GMC3 and DEL will have to ask GMC2 whether he is willing to split. Training
Well done to @Nathaniel Leff for passing his S3.
Nathaniel has also joined the LL APP mentoring team, but is only focussing on our two rating students, so will not be handling any endorsements right now, hence the slow progression.
Aerodrome:
GND/TWR training is often done on a rotation basis:- Whether there is a medium/large queue for TWR, GND training will be temporarily halted to allow for TWR trainees to finish going through the system Reason: The GND endorsement is to help out with the TWR endorsement, by allowing that initial on-the-job familiarisation with the GND at Heathrow. Therefore, my aim is to minimise day one (GND) to day (TWR endorsed). An unofficial pre-requisite is for TWR students to be familiar with GND controlling prior to commencing TWR training. As this is subjective, there is no hard hour requirement. However, if deemed unsatisfactory, you will be sent away as you have 'not prepared for the session' It is unfair for TWR mentors to be teaching you GND material that you already know/have learnt, when it's for you to go away and consolidate yourself; treat it as an SAV. TWR training and the 'RSIVA Sweatbox':- No, I'm not the only one who can do them Task: How can you do with a ton of traffic, and do everything else you've been taught at TWR training for IFR aircraft, at the same time, under timed conditions Purpose: How are you able to adapt your thinking, but also how you change throughout the session Events
We've had two events: Real Ops and Frankfurt. A few things:
I roster fairly based on: Recent experience Feedback I give slots of 1-1:15hrs to ensure everybody gets an enjoyable time on their position, therefore if it means only 3 people get to do AIR departures, then only 3 people get to do air departures Let me know what positions you enjoy, and want to do for the next, upcoming (soon) event!  


By Colin Paxton

Hi
I have decided to come back to the dark...I mean controlling side and having passed the S2 several years ago, is there a way to go over the info needed (I have some but not all)  or do I need to go through the training system again from OBS? I have had a look at the training pages but couldn't see the S2 part, just the OBS>S1.
All the best
Colin Paxton


By Tom Szczypinski

Hi all,
 
We will be hosting a seminar for all S1 rated controllers in the division on Thursday 7th February 2019 at 19:00-20:00. This seminar's purpose is to make sure that all ground controllers are competent in flightplanning and validating existing flightplans on the network. We are hosting this seminar after numerous pieces of feedback submitted, showing that some controllers have a lack of knowledge in this area. We therefore strongly recommend this seminar.
You can join via the "Seminars" page under the "Students" tab on the CTS.